Living in Green™ transforms the way you love, work, and connect to your larger community.
We hope the insights and strategies here inspire you to go back to green!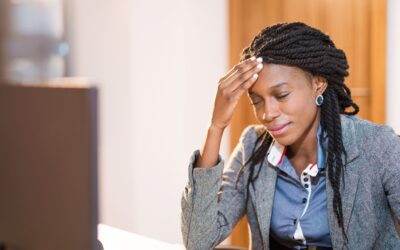 As we enter a season typically all about connection, celebration, and reflecting on our path forward, as a nation we are questioning our basic safety and wondering if this is where we belong.
In a recent nationwide Harris Poll for the American Psychological Association (APA), over a third of Americans said the country has changed so much that they would consider moving somewhere else. Alarmingly, more than a quarter of Americans reported being so stressed that they can't function.
Factors that are largely out of personal control, such as inflation, violence and crime, and the current social climate, are of the most concern to the large majority of Americans. Most people do not feel that the government cares about them, and worry about their rights being under attack.
Interestingly, annual surveys by the federal government, show no major rise in violent crime since the beginning of the pandemic. Although the murder rate did increase, it is still well below previous highs.
Is the world more unsafe now? Are people showing their real colors by being more selfish, rude, and outspoken? Do you need to guard yourself at work and everywhere else you go?
read more